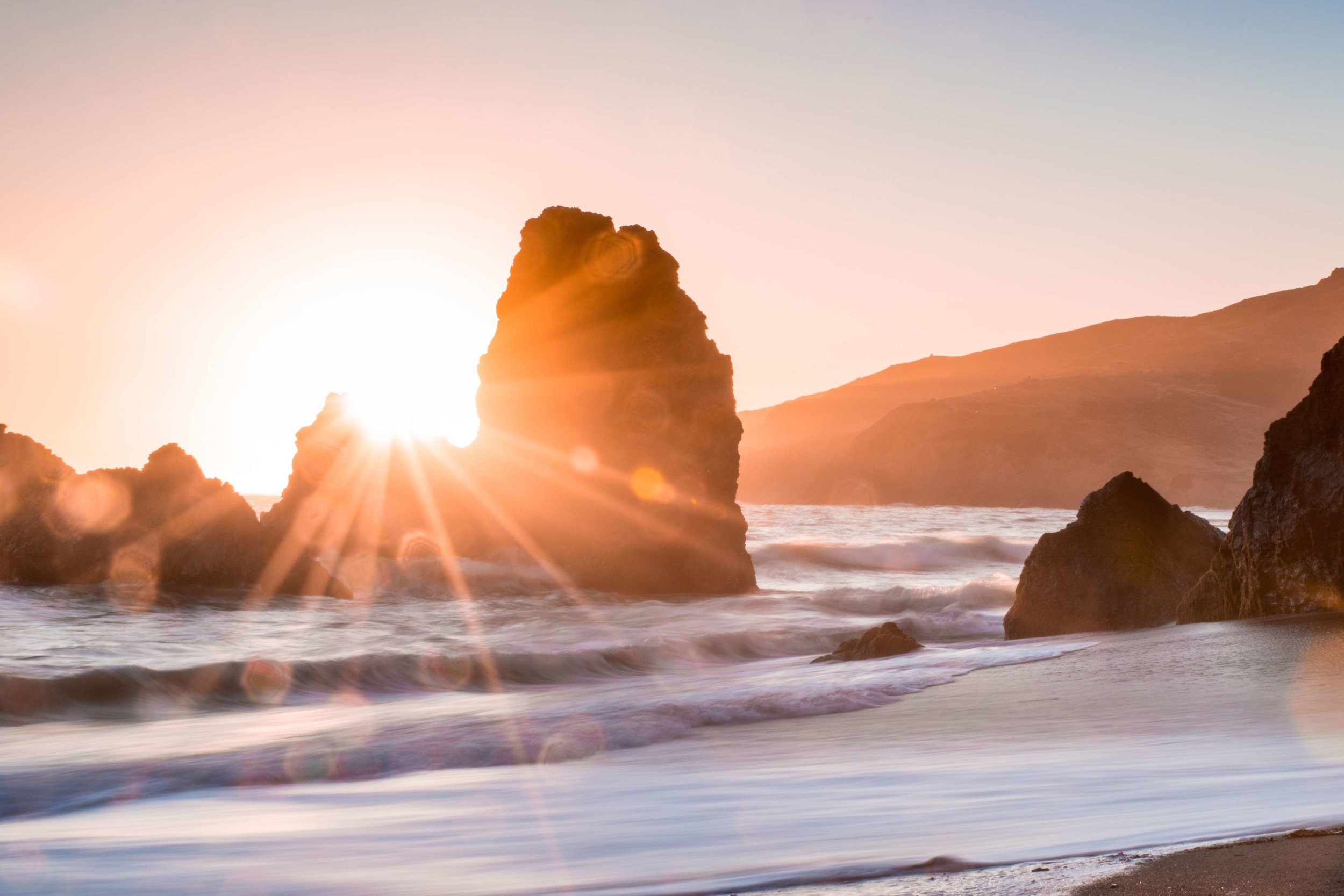 Craniosacral Therapy
Biodynamic Craniosacral Therapy™ is a gentle, yet profound, non-invasive, hands-on treatment for the whole body. Performed on a massage table, the client is fully clothed and the touch is light and still. Treatment focuses on the nervous system and supports the health of the whole being.
YOUR SESSION
We'll begin with a brief health history and will take time to connect about your current physical and emotional state before any physical contact is made. I will guide you through this process so that you are relaxed and comfortable before we start. You will begin seated in a chair and will remain fully clothed throughout the session. Next, you will transition to a massage table, supported comfortably by a Biomat®., which uses a combination of fabrics and amethyst stones to generate far infrared rays. This provides warmth and relaxation, benefitting muscles on the surface as well as cells and tissues in the deepest parts of the body. The warm, stimulating waves temporarily increase circulation. This deep tissue heating relaxes the muscles and tissues surrounding the joints, relieving pain and discomfort.
Craniosacral Therapy (CST) involves a very light, gentle touch. We may begin at your feet, at your head (cranium), or on your sacrum (the triangular bone at the bottom of the spine). From there, the rest of the body will be addressed as needed.
During the session, you may:
Relax so deeply you fall asleep

Enter a meditative-type state

Feel as if you are dreaming while awake

Experience memories or insights while on the table

Enjoy a pleasant sense of warmth, softening, widening, or floating
A session generally lasts 60 minutes. During that time, I will gently and quietly hold parts of your body, listening to its subtle rhythms and tracking changes in your system.
You will experience profound change. While a single session can have noticeable effects, it often takes multiple sessions to achieve lasting results. Like most things in life, I find that consistency over time yields the greatest benefit.
benefits
Because CST is gentle and non-invasive, it is suitable for people of all ages, including infants, children, and the elderly. It can be effective in acute and chronic cases and is useful in addressing past trauma and injury. CST is excellent as a preventative therapy, facilitating the resolution of imbalances within a person's system of which they may not be consciously aware. This type of therapy is proven to complement other treatment modalities, including physical therapy, chiropractic, acupuncture, post-surgical rehab, and dental work.
Conditions that respond well to CST are:
Auto accidents, surgery, anesthesia, falls, head injuries,
dental work, physical or emotional abuse, PTSD,
birth, pre-conception, pre-natal, post-natal, medical interventions,
problems of aging, stiffness, dryness, memory loss, anxiety, depression, dyslexia,
chronic fatigue, TMJ, headaches, insomnia, sinusitis, inflammation, left—right imbalances,
learning difficulties, circulatory disorders, neuro-endocrine problems, immune imbalances,
depleted states, loss and grief, stress related conditions, and visual disturbances.
TRE
"Although I originally designed TRE® as a self-help technique for large traumatized populations, it is becoming widely accepted as a somatic tool for mental health and health care professionals. In those cases, TRE should not be considered as a stand-alone method but would be better included in a therapeutic session where the client can receive proper guidance along with those releases.
The management of stress and the healing of trauma are challenging issues that face each of us daily. TRE® offers a revolutionary approach and a teachable technique to aid each of us individually and as a larger community." - David Berceli, Ph. D, Creator of TRE®, Founder of TRE for All, Inc. www.traumaprevention.com
Tension & Trauma Releasing Exercises (TRE®) is a series of exercises developed to release psychological and physical stress, tension, and trauma. These innovative exercises activate a natural reflex mechanism causing the muscles to shake or vibrate allowing for the release of tension while calming down the nervous system and helping restore the body to a state of balance.
TRE® is based on the idea that stress, tension, and trauma are experienced both physically and psychologically. After doing TRE®, people experience a pleasant, soothing feeling as well as feelings of peace and overall well-being. Once learned, the exercises are designed to be used independently as needed for a lifetime to resolve trauma and facilitate the body's natural ability to heal.

Natural Facial Rejuvenation
"Once the body understands that we're going to gently slow down our own pace in order to give it time to relax and show us its own pace, then it can release old trauma and heal more easily. All of this gets reflected in the face, which of course is the focus of the unique Lange-Muller Natural Facial Rejuvenation Method. When we feel more relaxed and rejuvenated it affects not just our face but our whole body and being." - Dr. Susan Lange, OMD, L.Ac and Mary Louise Muller, M.Ed., RCST, RPP, Founders of the Lange-Muller Method
The Lange-Muller Method of Natural Facial Rejuvenation was created and is taught by Dr Susan Lange, OMD, L.Ac and Mary Louise Muller, M.Ed., RCST, RPP. www.rejuvenatemyface.com
This method utilizes gentle touch and acupressure to unlock stress, tension, trauma, and even scar tissue from the face. This non-invasive healing method opens the heart through the relaxation of the muscles of the face. Most people unconsciously hold tension in the face which can result in an increase of headaches and wrinkles and a decrease in the elasticity and vibrancy of the skin. Natural Facial Rejuvenation helps the body experience deep healing and a sense of inner calm. I am grateful for the opportunity to learn this method, combining the gentleness of Biodynamic Craniosacral Therapy with facial acupressure based on ancient Chinese methods. This gentle and effective method is proven to improve skin tone while enhancing circulation of the lymphatic system and restoring joy and youthfulness to the face without the use of needles or injections of any kind.
Clients often experience the release of old trauma patterns, an authentic reconnection with self and deep relaxation in the mind and body. Facial Rejuvenation is commonly practiced by aestheticians, massage therapists, and healers. The techniques are simple to learn and can be easily used at home.
Natural Facial Rejuvenation will:
Improve elasticity and tone in the skin, connective tissue, and muscular layers of the face
Enhance circulation of the lymphatic system, blood, and chi

Restore joy and youthfulness to your face

Bring relaxation to your whole body through engagement of the nervous system

Transform underlying stagnations, weaknesses, and imbalances reflected in your face
preparation
Be sure to wear comfortable, non-binding clothing, and shoes that can be easily removed. Please refrain from wearing perfume or cologne during your session. If you need to cancel your appointment, please do so 24 hours in advance.
"Anne's awareness and ability to sense the subtle layers of my system have been instrumental in facilitating the progress of my healing. Her work relieves the stored compression in my head and tension in my face, and makes me feel like things are flowing again. Her work is the most effective treatment that I have found in relieving my vertigo." — Lori P.
"Anne has an amazing ability through her touch and healing power to find out where the blockages of energy are in my system and restore me to balance. I inevitably leave her office feeling restored."
— Ralph T.
"Anne's work has been extremely powerful. She is a gifted healer. I am blessed with a strong constitution and find that this work helps to fine tune the delicate balance necessary to maintain good health. This work is an important part of my preventative and restorative care."
— Lenn S.